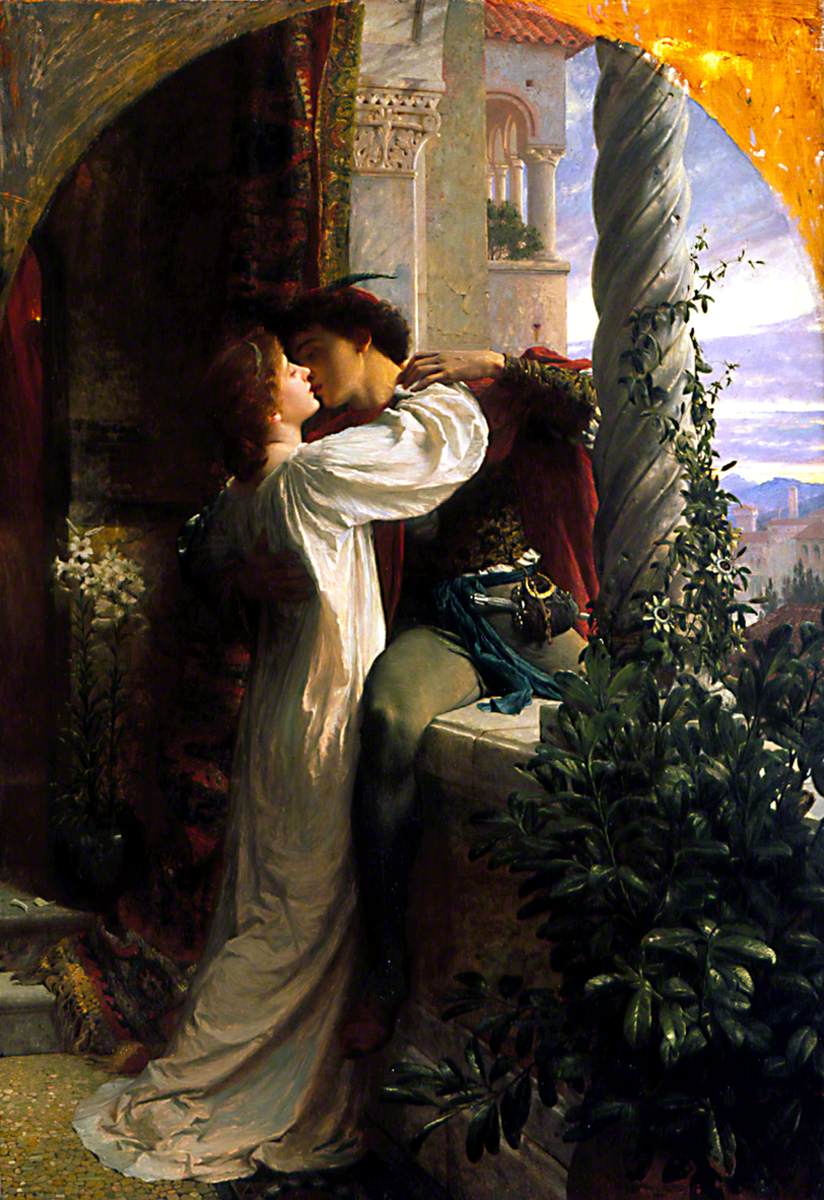 Having read Romeo and Juliet multiple times, the first in junior high school, then college and also for leisure, I appreciate my own maturing perspective with each read. While the story remains constant and timeless, I myself change, which means it can forever feed my growth.
With this read, I take special note of analytical contrasts amidst romantic idealism. As a playwright, Shakespeare considers his audience's reception in equal measure to his story. Two feuding families fueling generational hate (the audience never does find out what sparked the feud) and two "star-crossed lovers" victimized by fortune. Two youths under the elderly care of a nurse and friar who temper their passion with reason. A sad and dreary boy sickened by a happy love that incites him to both tenderness and violence. With these contrasts balanced within the plot and Shakespeare's language, the audience must choose their empathies with these characters. "Such idiot children to go against their families for something so trivial as a crush." "Such bravery to follow their hearts despite the surrounding hate."
I believe Shakespeare considered these possible reactions and therefore added arguments between wisdom's representatives and the youthful lovers. Friar Lawrence and Juliet's nurse both argue for temperance and reason against Romeo and Juliet's wayward passion. Yet, like parents, in the same breath they work to help them. Within their arguments, the audience might hear their own perspective modeled by either youth or wisdom. And yet whichever side the audience chooses, all four – the elderly and the youth – fight together in a losing battle against the only natural outcome of hate. In the end, no scheming can stop the inevitable parade of violence.
Alas, perhaps Shakespeare only intended to illustrate the futility of rebelling against social feuding. Violence and hate will design the same outcome regardless of Love's attempts to scheme for a different end. Why combat war and hate? Nothing can withstand them. I argue, however, that Shakespeare does not embody this nihilism but rather presents an image of love's value outside of reason.
Perhaps Shakespeare simply wanted to criticize conflict and warring factions. Stop fighting! No desirable result will happen and all innocence and happiness will wither and die! However, I would argue that Love itself does not wither and die at all. Yes, the feuding brought about a tragic end, but consider an alternate ending.
Romeo and Juliet suffer from the same misinformation – fooled by fortune time after time – but do not end their lives. They suffer other consequences but they live, although unhappily. Would they desire such an outcome to preserve their lives? I do not think so. Therefore, violence and hate get their design but Romeo and Juliet serve love unto the end. Though young and foolish, they find something many reasonable adults lack; service to something more precious than their lives. Is this not the essence of love?
In this way, perhaps Shakespeare did write the best love story ever told – miserable players either in service of love or hate, their fortunes beyond their control. Living and dying will happen regardless of their choices. Yet how would they choose to face each?